EQUALS is a not-for-profit registered charity, first formed in 1994, committed to supporting the work of teachers, teaching assistants, schools and parents/carers of pupils with profound and multiple learning difficulties (PMLD) severe learning difficulties (SLD) and moderate learning difficulties (MLD). Equals an internationally recognised body actively campaigning on issues related specifically to PMLD and SLD and acts as a specialist SLD/ PMLD advisory group to NASEN and undertakes work on behalf of the Department for Education related to Severe Learning Difficulties. James Waller (Headteacher) is the Vice Chairperson of EQUALS.
Federation of Leaders in Special(ist) Education (FLSE)
FLSE is an independent body which, as a registered charity and a 'not for profit' organisation, provides a framework for extensive dialogue between all those providing special education services and the DfE and local authorities. It is the organisation which relates to government and policy makers and is the voice of leaders who work within the field of special education. Charlotte Beattie (Deputy Headteacher), Jonathan Moffat (Assistant Headteacher) and James Waller (Headteacher) are contributing members of FLSE.
The National SEND Forum
The National SEND Forum (NSENDF) is a regular meeting of the leading representatives of significant national organisations in the field. It is also attended by the Department for Education. The forum is politically neutral, drawing together providers, champions and commissioners of services for the most vulnerable in the maintained, non-maintained and independent sectors across the 0-25 age range. It is attended by representatives of NASEN, National Autistic Society(NAS), National Association of Head Teachers (NAHT), Federation of Leaders in Special Education (FLSE), Medicines in Special Schools (MISS), SEN.SE, IPSEA, National Association of Independent Schools & Non-Maintained Special Schools (NASS), Whole School SEND (WSS), WMSEND and Engage. James Waller (Headteacher) is a member of the NSENDF, representing EQUALS.
The National Network of Specialist Provisions
The National Network of Specialist Provisions (NNSP) is group with the remit of building relationships between specialist settings and provisions with the aim of developing outstanding practice across specialist settings nationally. It is attended by regional representatives from across the country as well as members of groups such as Whole School SEND and Ofsted and HMI. Sunningdale School is an active member of the National Network of Specialist Provisions and is represented by James Waller (Headteacher) and Charlotte Beattie (Deputy Headteacher).
The National Portage Association
The National Portage Association (NPA) provides a quality framework and training for portage across England and Wales; supporting Portage services, Portage Practitioners and parents. Sunningdale School managed the Sunderland Portage service for over a decade and Leanne Watson (Senior HLTA) continues to deliver a range of workshops and training sessions accredited by the National Portage Association that can be booked via the SENhub here: https://senhub.org.uk/events-courses/ .

https://www.portage.org.uk/
North East Creativity Collaboratives Network (NECCN)
NECCN is a network of schools that develop innovative practices in teaching for creativity, sharing learnings to facilitate system wide change.It is funded by the Arts Council England. There are 8 Creativity Collaboratives across England. • Each Creativity Collaborative will be developing their own specific projects that explore the impact and value of teaching for creativity. The network responds to one of the recommendations of the Durham Commission on Creativity and Education, which sought to investigate the role of creativity in the education system and find ways to make creativity a bigger part of young people's lives in education and beyond. The aims of the network are:

• To put creativity at the centre of child development, reducing cultural poverty to raise aspirations through cultural capital investment and improving well being and the life chances of children in the North East.
• To work alongside international experts to explore existing research and promising practices.
• To develop new CPD, assessment frameworks and tools.
Frances Mihailovic (Teacher), Charlotte Beattie (Deputy Headteacher) and James Waller (Headteacher) are part of the North East Creativity Collaboratives Network based at The Duchess's Community High School in Alnwick, Northumberland.
https://www.artscouncil.org.uk/children-and-young-people/creativity-collaboratives
Northern Lights Teaching School Hub
Northern Lights Teaching School Hub is the regional lead provider of training from Initial Teacher Training through to National Professional Leadership Qualifications and School to School support. Northern Lights deliver the new Early Career Framework regionally and are the Appropriate Body for new teachers, the new NPQs and professional development for teachers. The are based at Benedict Biscop CofE Academy and form part of the Northern Lights Trust. James Waller(Headteacher) and Jonathan Moffatt (Assistant Headteacher) work with the Northern Lights Teaching School Hub to deliver SEND specific CPD to teachers across the region. Our own Early Career Teachers (ECTs) at Sunningdale School train with the Northern Lights Teaching School Hub.
https://northernlightstsh.co.uk/
University of Northumbria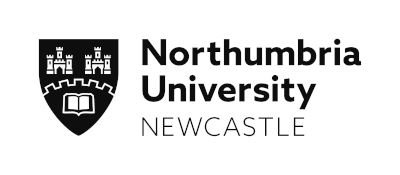 Northumbria University is a research-rich, business-focused, professional university with a global reputation for academic excellence. It is regularly rated one of the top University's in the UK. Michelle Simpson, our ITT lead, works alongside the University of Northumbria to develop and deliver our bespoke Initial Teacher Training course for those wishing to train to teach in specialist settings. We regularly deliver lectures on teaching children with Severe Learning Difficulties to students on BEd, MEd and PGCE courses. James Waller (Headteacher) contributes to the Universtity's SEND and Inclusion committee.
https://www.northumbria.ac.uk/
The Shippey Campaign
The Shippey Campaign advise on and campaign for the use of Sensory Rooms in large sports stadia. Nathan (Shippey) is an ex-pupil of Sunningdale School and staff from the school supported the design of their original sensory room at the Stadium of Light in Sunderland.
https://theshippeycampaign.com/
SIBS
Sibs exists to support people who grow up with or have grown up with a disabled brother or sister. It is the only UK charity representing the needs of over half a million young siblings and over one and a half million adult siblings. Ellen Cupples (Teacher) is a SIBS trained facilitator and runs a regular SIBS club at Sunningdale School bookable via the SENhub (
https://senhub.org.uk/events-courses/
)

https://www.sibs.org.uk/
The Special Lioness
The Special Lioness was established in 2017 in Sunderland, UK. It creates opportunities for families to make memories that would never be achievable on their own. It supports the creation of friendships and support networks. The founding members of The Special Lioness organisation (Amy Howes and Claire Stewart) sit on the board of governors at Sunningdale School.
https://www.thespeciallioness.com/
Schools North East
Schools North East is the first & only UK regional network of schools. Schools North East is a movement for change giving a voice to North East schools in the national debate. Your engagement and input drives everything that we do. SNE tries to represent the apolitical voice of North East schools, influencing the shape of regional and national policy to deliver on your vision for our young people. Sunningdale School is a member of the SNE Special and Alternative Provisions group. Marysia Myndhardt (Office Manager) is a member of the SNE School Business Manager network.
Together for Children

Together for Children delivers children's services on behalf of Sunderland City Council.
Together for Children works to develop modern and responsive services that make a difference for children and families in Sunderland. Sunningdale School believes that working in partnership is essential for ensuring that children and their families get the services that they need. Sunningdale School has worked collaboratively alongside TfC delivering training to SENCo's, supporting mainstream primary and secondary schools, managing outreach services, speaking at SEND conferences and contributing to strategic groups. James Waller (Headteacher) is the Special School representative on the Sunderland School's Forum and the Sunderland Safeguarding Forum.